| | |
| --- | --- |
| Anvaya Cove Beach & Nature Club | |
Some days are so hectic that finding a few moments to just to breathe can be a little difficult. Have you ever wanted to just break loose and seek out a far more peaceful and relaxing world? That is exactly how I was feeling just before Receiving this invitation…..
When my boss at the time and member of Anvaya, Attorney Dan, invited his top employees to a three day retreat at the resort, we all jumped at the chance. Three days of no plans, no itineraries and, most of all, no work—is more than enough to recharge our weary minds.
As they say, Anvaya Cove Resort looks after it's members and guests making sure you have a meaningful, private and totally enjoyable experience. So If you're doubtful and concerned about overpopulated and crowded resorts, you won't find that here…
All things packed, we were all northbound one early Tuesday morning, leaving the city stress behind us as we headed up the North Luzon Expressway. It's best to bring a private vehicle with you because there is no public transportation inside Anvaya Cove Beach & Nature Club; Some destinations may be a little too far to comfortably walk so it is better to have a car to go from one point to the next. It's a short drive from the main gate to the residential and recreational areas, but walking is not advisable as the roads are hilly and steep.
Past NLEX and SCTEX, we were in Subic, Zambales by around 8am. In Subic, there are directional road signs that lead motorists to Anvaya Cove Resort. If you have trouble finding the Anvaya Cove signs, the next best thing is to look for signs showing the way to Morong Gate.
Anvaya Cove Beach & Nature Club
Anvaya Cove Resort
Why Anvaya Cove Beach & Nature Club?
Feel the cool sea breeze as the Tropical Asian Architecture of Anvaya lets the outdoors in. Anvaya Cove Resort is the only private leisure development that is both a mountain retreat and a seaside resort all at the same location. And it is all that and more… Once we arrived, check-in was handled smoothly and before we knew it, we were all getting settled into our rooms.
Located 20 minutes from the Subic Bay Freeport (2.5 hours from Metro Manila), Anvaya Cove offers an accessible escape from the city. It is a sprawling 320-hectare leisure development with a peak level of over 130 meters above sea level, overlooking a 3.5km coastline with 2 private coves.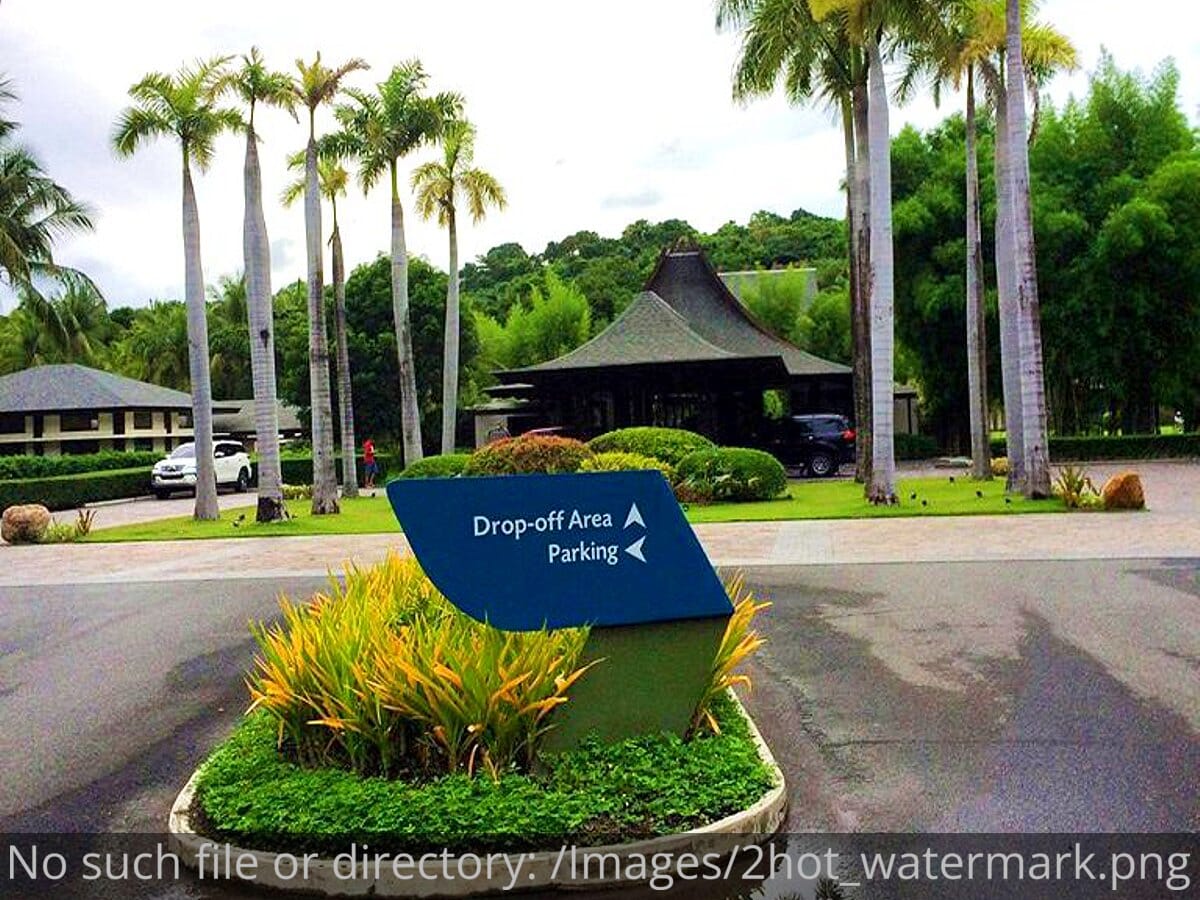 We finally made it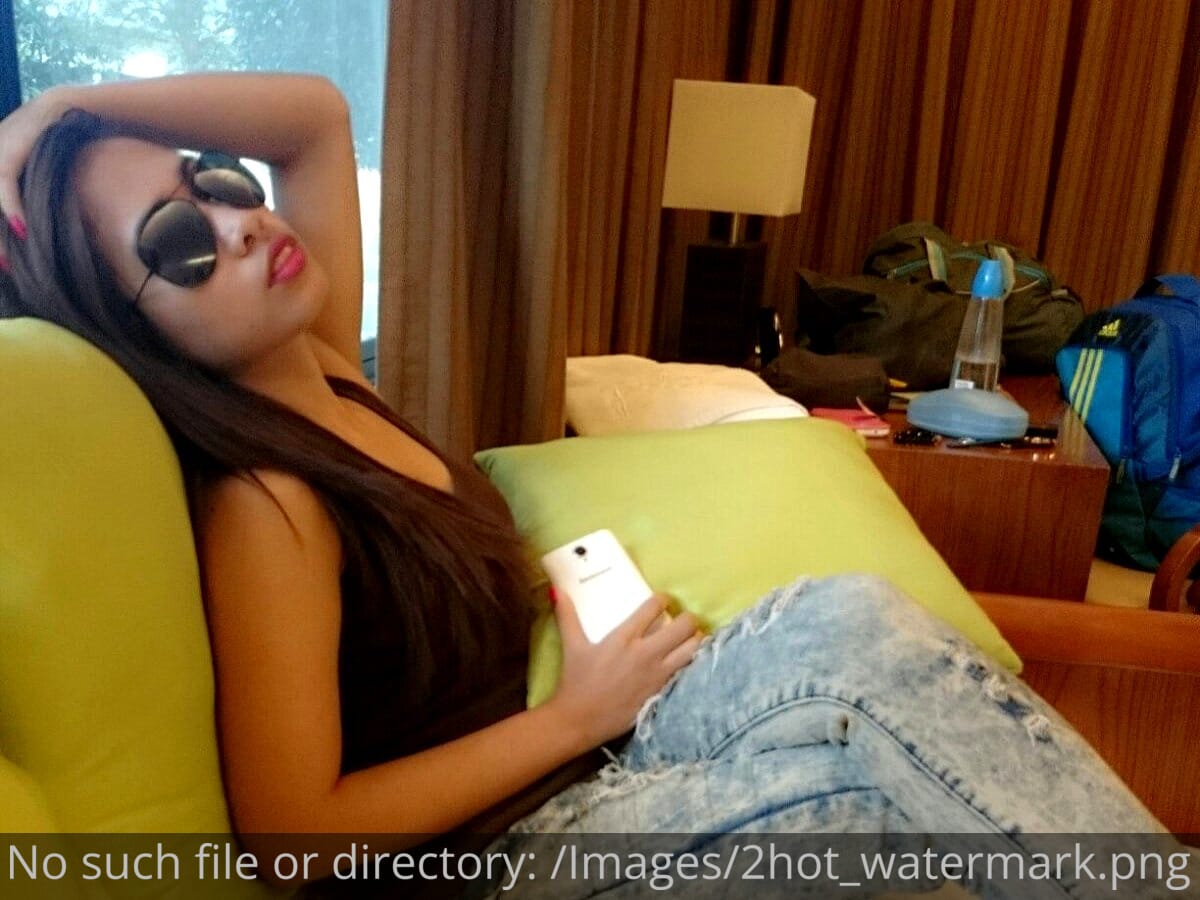 Relaxing in the room before finding the pool
Anvaya Cove Beach & Nature Club Pool Area
The pool area is wonderful. It is not over-crowded so you can fully enjoy the pool, swim the length or have a water Polo game like we did. There are plenty of shaded areas to escape the sun when you need to. Diving areas at the deeper parts of the pool and nice shallow and stepped entries into the pool for the waders. I love to sit on the edge of the pool with my feet dipping in the water… I find it strangely calming…
Oh, it was so good not having to fight for a pool lounge or chair. Just pick your spot, relax back and know that all your belongings are safe by the chair where you left them.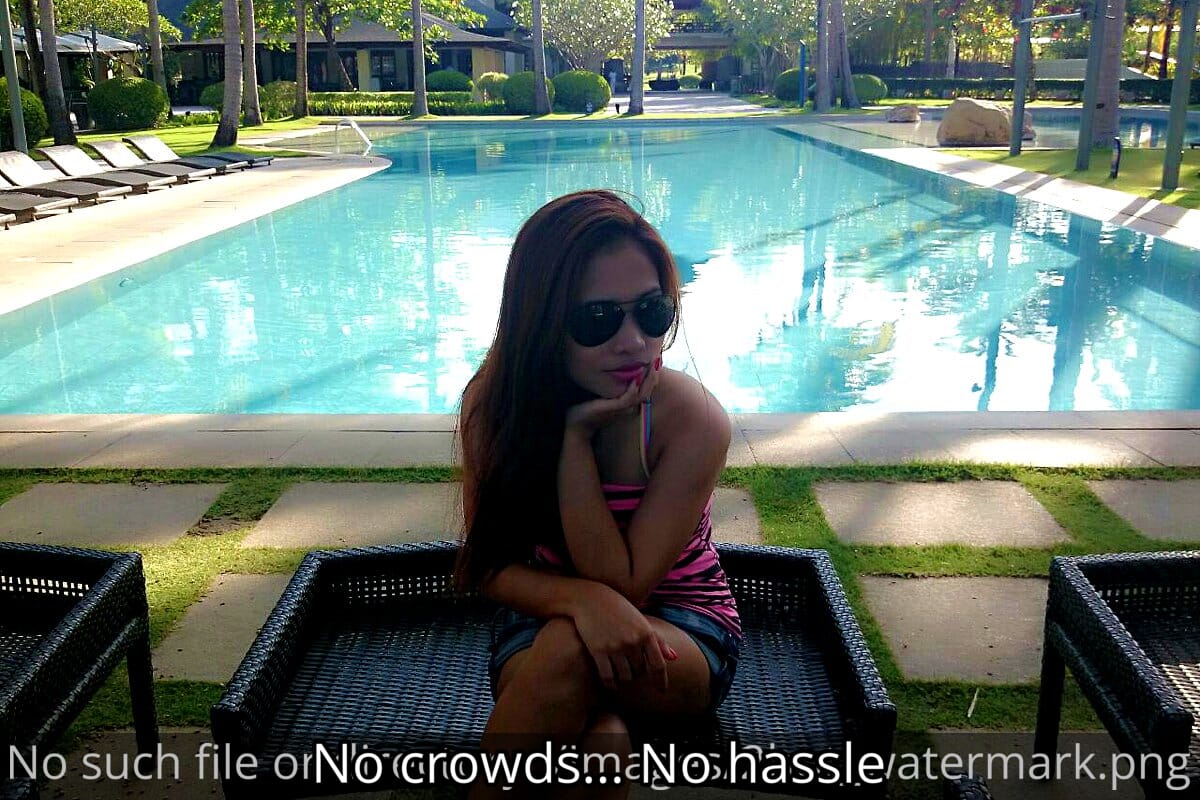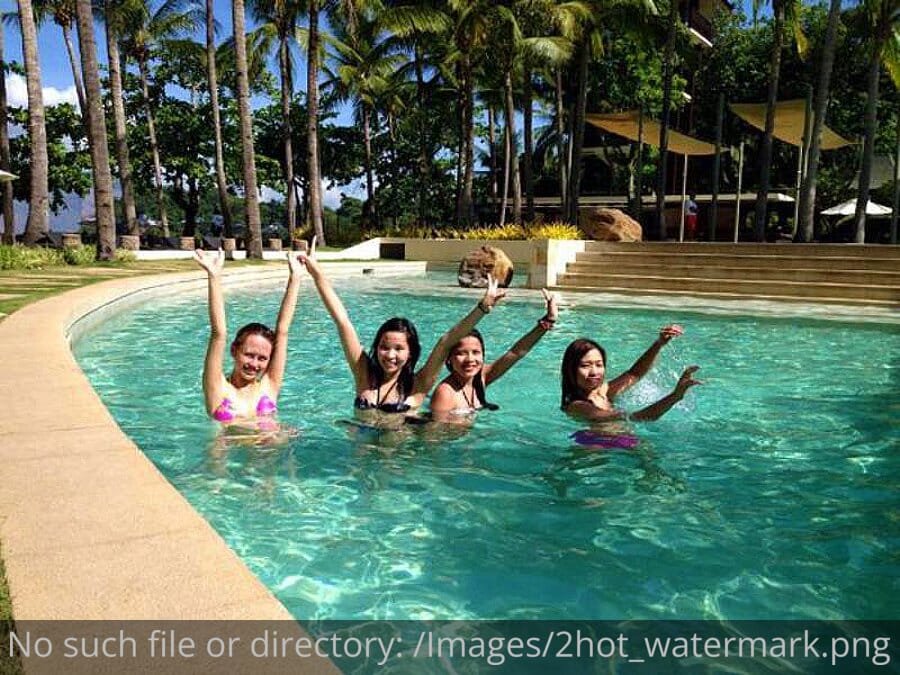 The pool is ours… Lets have some fun…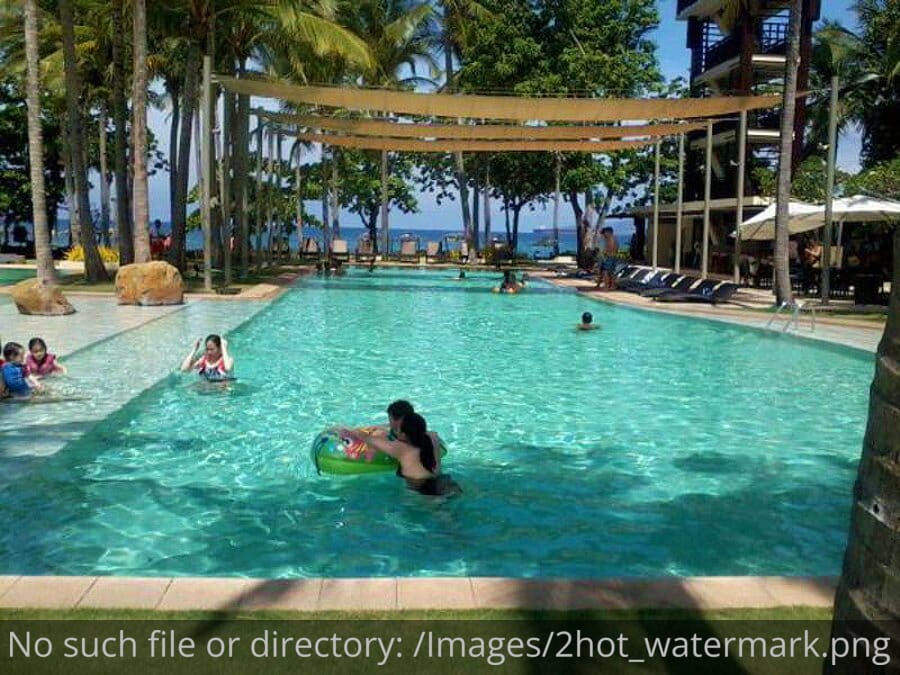 How could you not enjoy yourself here?
It was so easy to lose track of time wandering around the grounds. I don't play golf but while I was there I thought I would have a quick look at their Golf Course.
"Best New Golf Course in Asia."
The accolade was given to Anvaya Cove golf course during the Asian Golf Awards hosted by Asian Golf Monthly, a member of the Asia Pacific Golf Group, one of Asia's premier organizations of golf enthusiasts. The 18-hole golf course covers 82 hectares and is playable all year long.
Anvaya Cove is specially designed to forge lasting memories of family bonding through its one-of-a-kind environment that offers:
Interactive nature experiences
Family-oriented amenities, services, and activities
Unique topography
Ayala Land Premier living experience in a leisure setting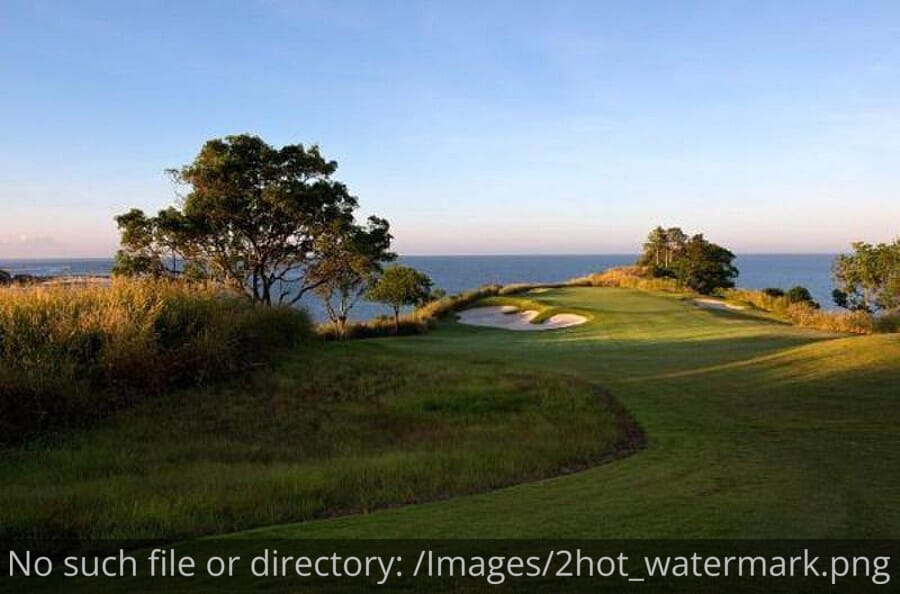 The 11th hole at Anvaya Cove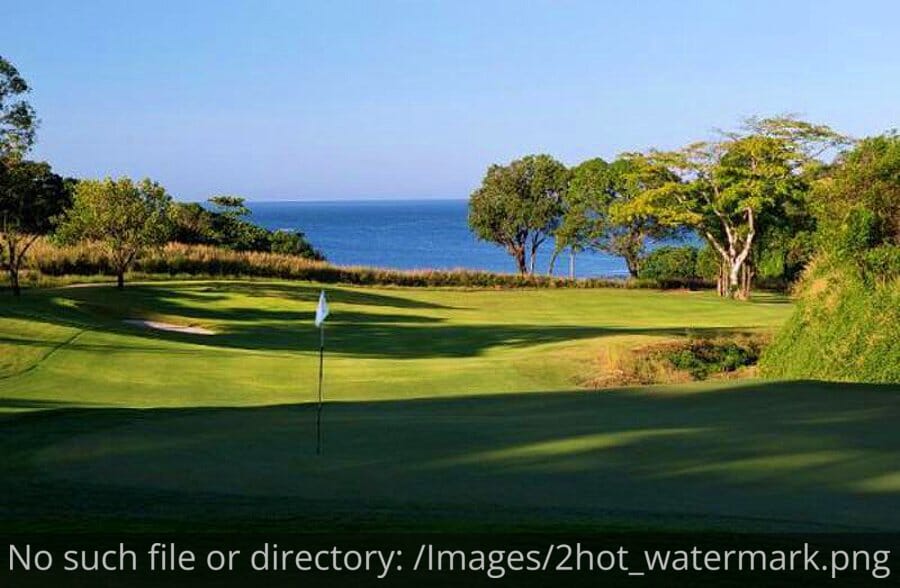 Anvaya Cove golf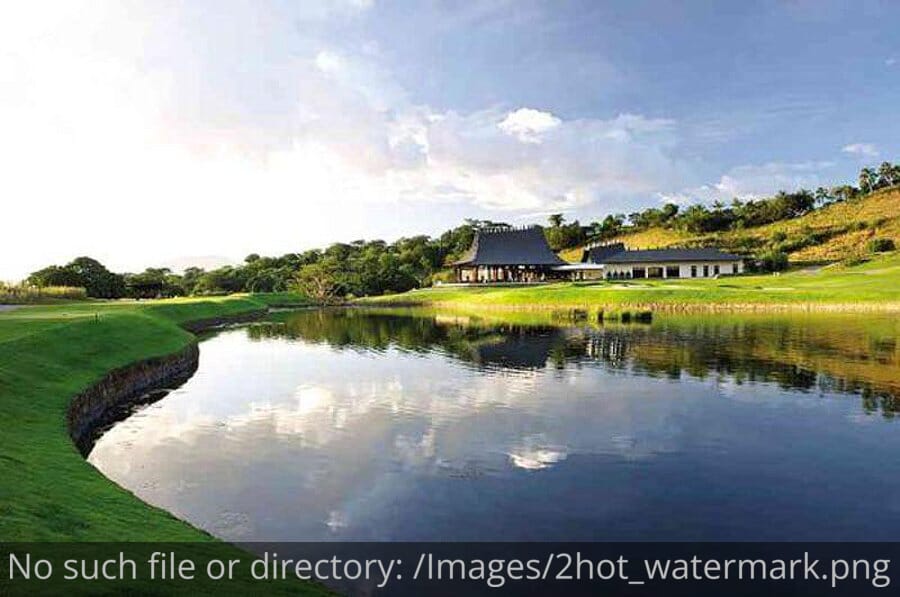 If only I was a Golfer…
But, later that night the call of the water and the shimmer of the pool lighting got the better of us and we found ourselves moonlight-swimming into the late hours of the night. We spent most of our time at the clubhouse swimming pool. It is a large pool but is only 4 foot at it's deepest point so it is very inviting for the non-swimmers in us all. There were also several lifeguards roaming around the edges of the pool so peace of mind and swimmer-safety is provided for guests giving you every opportunity to achieve maximum enjoyment. Even at night we enjoyed swimming…
Honestly, I felt privileged to be there even-though I was only a guest…
In Harmony With Nature
At Anvaya Cove Beach & Nature Club, land development is low impact, and the natural character of the site is preserved. Moreover, nature is not just a static view, but a daily experience. Witness exciting moments such as the nesting of pawikan.
Other leisure developments in the Philippines are either mountain retreats or dedicated beach resorts only. Anvaya Cove Resort offers a 3.2km coastline with 2 private coves, a Golf Course and rolling hills decorated by hundreds of mature mango and narra trees.
What To Do?
Indulging in a day of leisure and getting our fair share of peace and quiet were our primary objectives – And that was exactly what we did. The next morning I woke to the symphony of birdsong ushering in a day of discovery ( much better than waking to the sound of an alarm clock). After breakfast we took a walk though the Nature Camp: It's amazing how a walk in nature can recharge you and the nature camp certainly did that with a multitude of indigenous flowers, plants and trees.
Once we were recharged, it was time for the beach….
An Aerial View of Anvaya Cove Beach & Nature Club
Try The Zipline
While I was there I could not pass up a chance to ride the Zipline. I always make a point to ride the zipline (if one is available) where ever I go and Anvaya Cove Beach & Nature Club is no exception.
To get to the starting point of the zipline you need to climb the tower. You are then put into the harness, hooked to the cable and set free to glide through the forest tree-tops till you come to an abrupt but safe stop at the other end.
It's not the biggest zipline… It's not the fastest or the scariest but it was definitely fun and well worth trying.
Wear sunscreen. If I could offer you only one tip for the future, sunscreen would be it. The long-term benefits of sunscreen have been proved by scientists . . . . So goes the familiar (at least, ahem, in our generation) opening lines of the Sunscreen Speech written by Mary Schmich, which became a successful music single "Everybody's Free (To Wear Sunscreen)" by Baz Luhrmann.
Between the beach, the swimming pools and the playground at Anvaya, you'd die from exhaustion or heart attack if you tried to do them all… Mini-hanging bridge: Jungle gym: Swing: A host of climbing structures. Ahh, no wonder the Pawikan Grille, with its comfortable chairs nicely shaded under the trees, is just beside the playground – No need to go too far for a quick refresher or a great place to chill and watch others…
Dining At Anvaya Cove Beach & Nature Club
There are several restaurants in Anvaya to cater for most tastes. There is the Bamboo Cafe, an all-day restaurant that serves a variety of Filipino, Asian, Western and Italian cuisines. The Pawikan Beach Bar and Grill, a beachfront al-fresco dining area that specializes in seafood and barbecue dishes. For cocktails and coolers, one may visit the Tower Bar and Sunset Bar.
For a late lunch we tried the clubhouse. I think the food here is just brought out from Bamboo Cafe. Food is good, especially the bibingka and puto bumbong but, as can be expected, it can be a little overpriced.
Conclusion
Anvaya Cove Beach & Nature Club is a member's only beach club and we were invited by a member for a company team-building retreat. The place is large and spacious with plenty of well maintained facilities. The beach and pool area is huge and on a normal weekend i could easily imagine dozens of guests without the resort  feeling crowded. Near the beach area there is a huge pool divided into several areas of different depths so small kids can swim without minimal risk. If you opt to swim there is a locker area where you will be given a fresh towel and use the shower facility for a very small fee.
Our accommodation was at the the sea breeze which was good for a short stay. The beds were clean and tidy but not the softest I have slept in. The food prices for the most-part, I thought were very reasonable.
People and staff were very friendly, helpful and accommodating – Always ready to lend a helping hand if needed or answer any questions you might have.
There are lots of amenities to choose from. The pool, the gym and the beach were all very clean and well maintained when we were there. I must say there are a few hills around the resort and riding a golf cart around the resort was often like riding a roller coaster (Or maybe it was just my driving…lol). Anyway,it all added to the experience.
I loved my time at Anvaya Cove Beach Resort and highly recommend it to anyone.
Please help us rate
Anvaya Cove Beach & Nature Club
Directions to Anvaya Cove:
1. Take the North Luzon Expressway.
2. Then take SCTEX Exit (Subic Clark Tarlac Expressway)
3. Take Subic Exit
4. Enter Subic via Subic-Tipo Toll gate
5. Once inside Subic, follow the Anvaya road signs. If there aren't any, follow the signs to "Morong Gate".
6. Keep driving until you reach Morong Gate.
7. Just stick to the road until you reach the entrance of Anvaya Cove